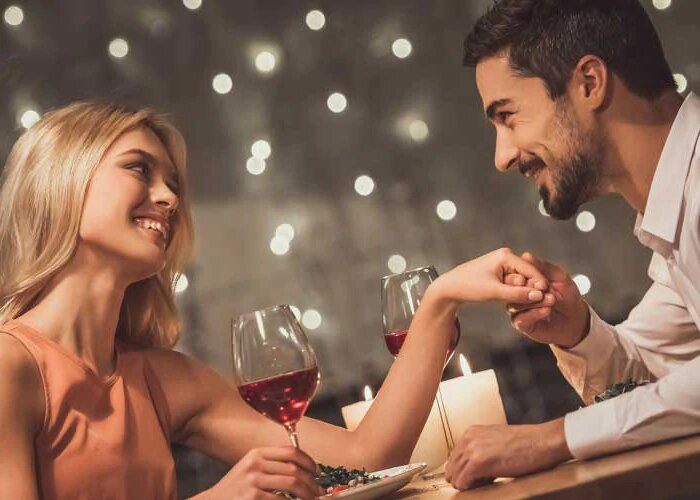 Do you want to know how to flatter a girl? Then you need to compliment her. Complimenting a woman is a really easy and highly effective way to make her feel great, whilst demonstrating just how amazing you think she is. Mastering the art of giving compliments can make you much more attractive to women. Here are the best ways to compliment a girl.
How to compliment a woman you like
Many guys are clueless when it comes to compliments for women. They'll either state the obvious or come across as downright creepy. Some guys even give insults disguised as compliments! For example, they might say "I love your dress, my grandma has the same one!". If you really want to bring a smile to her face, consider these tips for giving compliments to girls.
Use unique compliments
The best compliments to give a girl are honest and unique. Girls tend to get lots of common compliments, such as "I like your hair" or "your eyes are really pretty". Sure, it's nice to say such things, but it's not very original. Women tend to hear compliments like these repeatedly, so they're unlikely to have much of an effect. Think of unique compliments, such as "I love your eye makeup today, it really suits you", or "I find the freckle on your neck really cute".
Go beyond her looks
Knowing how to compliment a woman on her looks is important, but sometimes you should go beyond beauty when praising her. She's probably pretty used to men telling her she's beautiful, and so it's important to focus on things that aren't related to her beauty, for example, her intelligence or kindness. Use compliments about her look sparingly, and only when relevant. For example, if she's splashed out on a new dress for your date or if she's changed her hairstyle, tell her how great she looks.
Let compliments happen naturally
Flirty compliments are more effective and well-received when they're used naturally. If you think something nice about a girl, say it in the moment. This will tell her that you didn't think of the compliment beforehand and that it's genuinely what you believe to be true. When you see a girl doing something you admire, tell her so. Of course, don't blurt out a sweet compliment before thinking! Take a second to say it to yourself in your head.
There are many cute compliments for her, but make sure that you really mean them before saying them. Women can detect false praise right away, so it's important to be genuine and honest when thinking of things to compliment a girl on. Be unique and don't focus solely on beauty. Even if the girl you like is gorgeous, she wants you to appreciate more than just her looks.