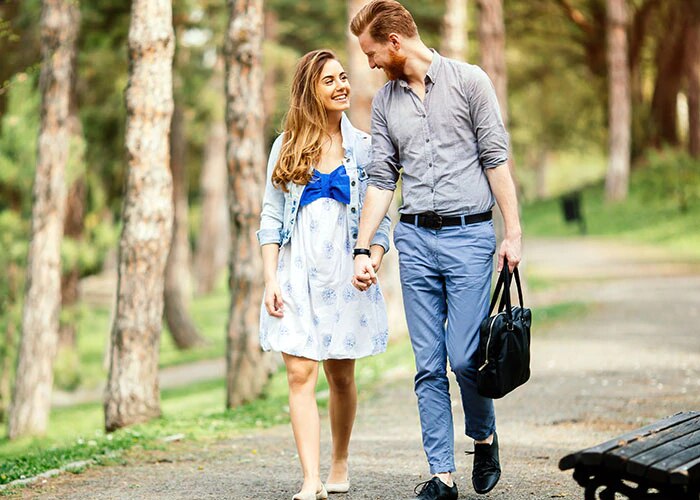 Amazing Date Ideas That are Easy, Cheap and Romantic!
Your date night doesn't have to be convoluted or expensive to be romantic as there are plenty of budget date ideas that can transform your outing. We have created a list of the best inexpensive date ideas available to everyone; no matter where you live or your interests.
Easy Date Ideas
If you're looking for simple ways to create inexpensive romantic dates, then we have the appropriate solutions for you. These creative inexpensive date ideas will take barely any preparation and can be done at the drop of a hat, such as:
• Taking a Walk. Why not enjoy each other's company and your local scenery by taking a walk together? You can quickly plan a route or see where the mood takes you, either way having a slow and thoughtful walk with your partner is a fantastic date idea.
• Talk About Your Future. Communicating with one another is vital and understanding your partner is key to the success of your relationship. So, turn it into a date idea and explore your relationship with one another.
• Movie Marathon. Sometimes the classic date ideas are the best and nothing is less convoluted than watching a marathon of your favourite films of all-time.
Cheap Date Night Ideas
You don't have to spend a ton of money to create a romantic date night between you and your partner as there are plenty of cheap romantic date ideas that you can implement. These budget date ideas will bring you closer to your partner and prevent you from spending an extortionate amount of money.
• Picnic. You can enjoy the world and good food without having to pay through the nose for it when you carefully plan an indoor/outdoor picnic with your partner.
• Hiking. Have a change of scenery and explore the natural beauty around you by hiking with your partner. You don't have to go far to discover the wonders of your local area with this date idea.
• Ice Cream Date. Taking your partner for ice cream is more inexpensive than going out for a meal and it gives you the opportunity to get out of the house.
• Visit Museums & Art Galleries. Most galleries and museums are free to enter, so you and your partner can do something new for less with these low-cost date ideas.
Romantic Date Night Ideas
Lastly, if you're purely looking to inject some romance into your simple and inexpensive dates, then these following ideas will help you create the most romantic night possible.
• Visit Old Haunts. If there is a location that was key to the start of your relationship or holds a special place in your heart, then revisit the establishment and relight your romantic fire.
• Make them Dinner. Your partner wants to feel cared for and making them an amazing dinner will show that you care.
• Talk. Spend the evening getting to know one another more and explore new and old ideas they may have on every topic under the sun.
There are plenty of fun cheap date ideas out there for people who're willing to spend the time to conceptualize and plan their dates. If you love someone, you'll want to spend time with them, so it shouldn't matter how much the date costs or how crazy it is as you should want to spend time with one another. So, try implementing these inexpensive date ideas and see where your date nights go from there.