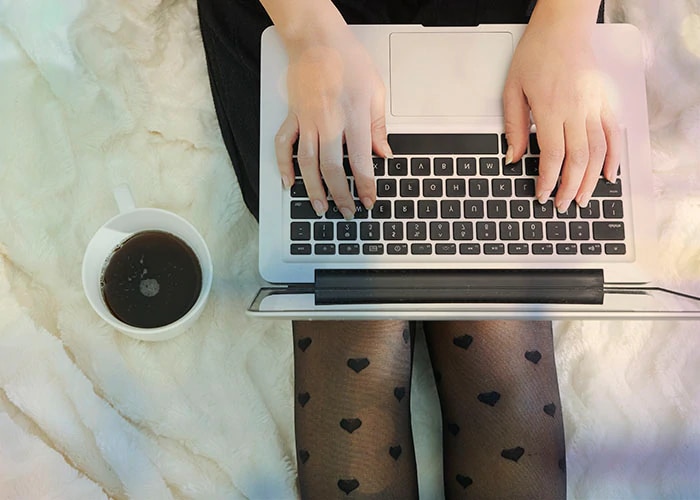 How to start a conversation with a guy online
If you want to know how to start a conversation online with a guy, a key pointer is to keep it positive and upbeat. Good conversation topics should include your hobbies and interests; anything that shows off the fun-loving side to your personality. Never be tempted to dwell on gloomy news, even if something untoward has happened. Those are the kinds of details you can share once you really get to know each other. But for sparkling online communication starters, good questions to ask a guy would be 'what's been the highlight of your day?', or 'can you recommend any great comedy films?' or 'what's your favorite meal?'
If you want to know how to hold a conversation, just think of engaging topics. Don't ask closed questions that will illicit yes or no responses, you want open ones that will keep the chat flowing.
Excellent conversational tips
There are so many interesting conversation topics to cover, but obviously these will be dependent on individual situations. But if this is your early stages of making contact, online dating conversation starters should focus on everyday issues rather than anything controversial. Online dating questions will be concerned with teasing out personal details, finding out as much as you can about the person you're chatting to.
Online dating conversation tips should also include finding common ground. There is any number of these – pets, holidays, favorite movies, sports, family, funny experiences with previous dates – the possibilities are endless. And if you want to know how to continue a conversation, just engage with everything that's under discussion. It's easy enough to think of new angles.
Turning chat into a date
How to start a conversation on a dating site? You need to tailor whatever message you're sending to the recipient. Another great tip is to think about meeting up in the real world. Much as it's fun and convenient to chat online, the vast majority of people who sign-up to these dating sites are not looking for virtual pen pals, they're searching for a meaningful relationship.
To conclude, when thinking of ways to start a conversation you should think about discussing date ideas. This is a fertile ground for connection, as it will cement your common interests and bring you closer together. Chat can open up as you think of possible date venues: your preferred restaurants, the type of film you enjoy watching, your favorite pastimes.
Once you start discussing subjects you both feel passionate about, you can really establish a connection, stoking the chemistry as you flirt and suggest places where you can meet up in the real world.