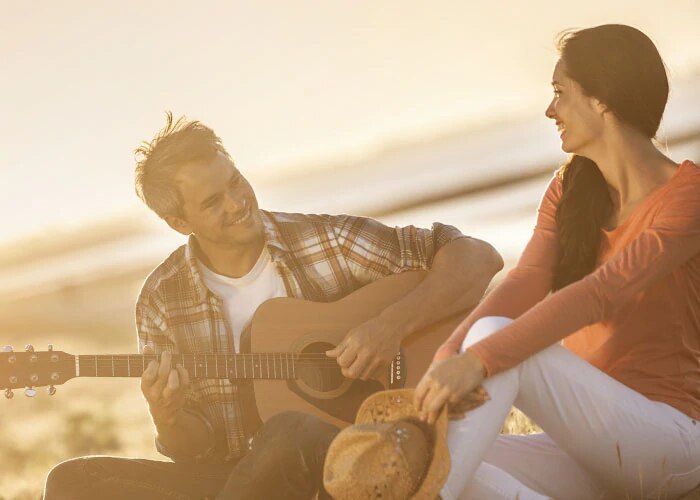 Cute Summer Date Ideas
Everybody loves to spend time in the sun and what better way to experience the season than by spending time with the person you love. Instead of doing the usual activities you can design and complete fun summer dates with your partner and experience the season in a new and exciting way. We have created a list of the most romantic summer ideas to help you enjoy your partner's company and form summer memories that you'll never forget.
Outside Date Ideas
Evidently, during the summer you want to spend as much time outside as possible, so taking your dates outside is the perfect way to soak up the sun and get to know your partner. Some of the fun things to do in the summer with your boyfriend outside include:
• Picnics. From the conception to the date, having a picnic is one of the most iconic fun summer dates you can experience with your partner. Make your sandwiches and other snacks with your significant other than enjoy the weather, their company and your wonderful creations in a beautiful summer setting.
• Fruit Picking. As you can enjoy the outdoors in the summer there are plenty of cute cheap date ideas in the summer that are available. You can get closer to your partner as you absentmindedly pick fruit and get to know one another.
Summer Evening Date Ideas
You don't have to worry about dramatic changes in weather forecasts and freezing temperatures at night when the summer season hits, so you're able to spend take advantage of romantic evenings out with your partner. You can experience the beauty of a summer evening with your significant other by:
• Stargazing. What could be more romantic than cuddling and gazing up at the stars? You can find a secluded area and witness the beauty of nature with someone who is dear to you.
• Camping. If you and your partner really want to experience nature and take advantage of the milder night temperatures, then camping is one of the most perfect summer date night ideas available to you. Cozy-up and get to know your partner with a romantic camping trip in a desirable location.
Creative Date Ideas
You can let your inner creativity shine in the summer months by crafting wonderful summer-orientated items with your partner. You can start by crafting lollies, cool drinks, and ice cream to help you cool off or start crafting summer-styled art pieces to let your creativity flow. Whatever comes to your mind is possible and you'll have a great time making something to be proud of alongside spending quality-time with your partner.
These are only a few simple fun ideas to do over the summer with your partner, so let your creativity flow and experience the outdoors through new and interesting methods. Everybody remembers the nostalgia of childhood summers, so try and recapture that innocence and magnificence by engaging creatively with your partner and forge new memories neither of you with forget in a hurry.