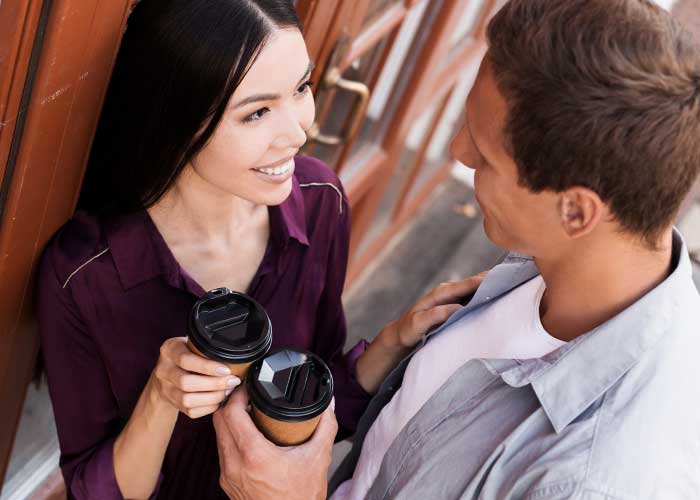 Some of the best tips to get a girlfriend are the easiest ones because finding that special someone does not have to be tricky. All you need to do is be yourself and show her that you are really into her. There are many things that you can do to improve your chance of making her want you and that can lead to her becoming your girlfriend. It is not a science, all it takes is confidence and belief because you can find that girlfriend.
Look in the Right Places
If you can't get a girlfriend then perhaps you have been looking in the wrong places. You can find that special someone in the right bars and clubs but you can also find them online. Try every available option and find out which one works for you because you can get a girlfriend online or you can find one when out and about. Try every option because one will definitely work for you.
Show Her You Are Confident
One of the best ways to get a girlfriend is to show her that you are confident. Women love men who are confident, so don't show her your nerves because she will never find that an attractive characteristic. Be assertive but don't take complete control but try and make the plans for her because that is one of the steps to get a girlfriend. If she notices that you are confident, she will certainly be hot for you.
Ask Her on a Date the Proper Way
Don't be shy and skirt around the possibility of a date, if this is the tactic you have been using in the past then this is why you have probably been asking yourself "why can't I get a Girlfriend?". If you like her and you think that she feels the same then make it clear that you want to date her properly. Have the confidence to come up with a plan for your date and give her something that she cannot refuse because that is how to get a girlfriend!
Listen to her and Ask Her Questions
Women love to feel as though you are hanging onto their every word, so when she is chatting to you, listen and ask her questions. This will help the conversation to flow but it will show her that you are interested in what she has to say. Taking an active interest will show that you are open to anything that she has to say and that will certainly give you the best possible chance of making her your girlfriend. Relationships are a two-way thing, so if she identifies that you are willing to listen now, it will give her the confidence to believe that you will always be there for her when she becomes your girlfriend.
It Does Not have to be Hard
Don't over think trying to find a girlfriend because that will make it even harder for you. Just go with the flow, look in the right places and show her that you believe in yourself and what she has to say. Finding a girlfriend is all about making the right moves but once you do, you will find that she will find your irresistible.