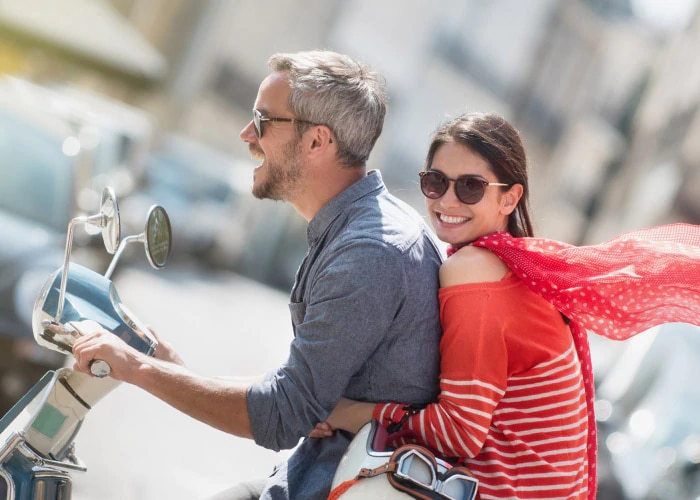 Have you had enough of dating young guys who don't treat you well? If so, it could be time to start dating older men who can give you the time, care and attention that you need. Girls who like old men often seek them out on dating sites. A dating site can allow you to find eligible gentlemen who fit your criteria. Many people wonder 'why do girls like older guys?', but the answer is simple. They have qualities younger men don't, such as maturity and charm!
How to date an older man
If you want to know how to date an older man, read on. We've compiled a list of tips to help you make sure dating older guys goes smoothly. Play it right and you can enjoy the many benefits of being in a relationship with someone older.
Make sure he's right for you
Why girls like older men is no secret. They offer something that younger guys can't, including maturity and experience. However, not every older guy will be right for you. Take the time to work out if you're compatible before jumping into anything serious. Ask him questions to find out if you share the same interests, views and goals for the future. If you do, he could be worth taking a chance on.
Don't let him use you
Some men find that dating younger women makes them feel good about themselves. They want other guys their age to look at them dating a young beauty and be in awe of them! Although you want any man you date to be proud of you, it's important not to let yourself become his trophy. Maintain yourself self-worth by not giving too much of yourself away too soon. Avoid sleeping with him or letting him buy you expensive gifts too early on.
Don't let him manipulate you
It's easy to see why women are attracted to older men. They're wise, worldly and charming! But it's important to realise that they also know much more about how women's minds work than younger guys do. This can allow him to manipulate you if wants to. If you sense that he's starting to wrap you around his finger, stand up for yourself. The right guy will respect you more for doing so.
For a young girl looking for older men, a dating site is an ideal place to start. Chatting online for a while before meeting face to face can help you to really get to know him, allowing you to work out if he could be right for you. You should never settle for a man who you're not 100% compatible with, so take your time to find your perfect older guy.