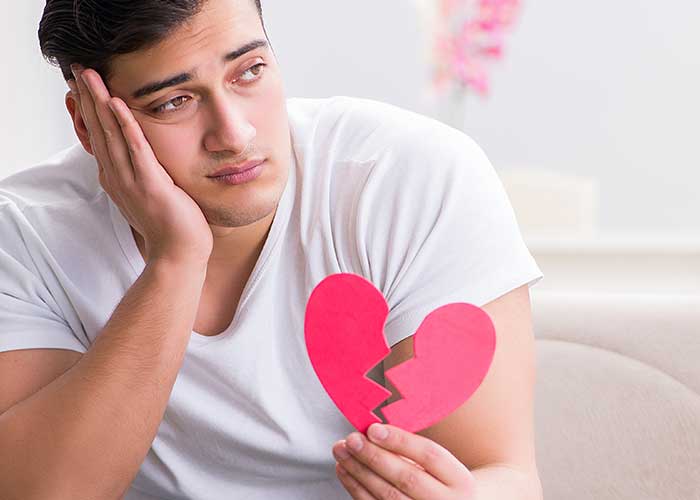 If it's been years since you dated anyone other than your ex, stepping back into the dating world is likely to feel extremely daunting. The dating landscape may have changed significantly since the last time you looked for a match, and you may not be sure how or where to start your search. Here are our top tips for dating while going through the divorce.
The best post-divorce dating tips
Divorce is likely to be one of the most traumatic events you will go through in your life. After all, when you married your ex, you no doubt expected to stay with him forever. The good news is, you will eventually reach a point where you feel happier and ready to start thinking about dating other people again. Here's how to start dating after a divorce.
Make sure you're ready for dating after divorce
If you're feeling lonely in the weeks and months after leaving your ex, it can be tempting to jump back into the dating world right away. However, you need to think carefully about whether you're ready to date again. If you're still angry about what happened with your ex, it's not fair to bring this negative energy into a new relationship. Knowing when to start dating after divorce is the key to finding love again. When to date after divorce is up to you, but you must consider whether you've healed before you jump back into the dating waters.
Be optimistic about finding love
If you've been left jaded and somewhat cynical by the divorce process, it can be difficult to feel optimistic about finding love again. However, it's important to stay positive when you're dipping your toe into the dating pool once again. Believe that love WILL come to you if you persevere with your search for your perfect match.
Get online and put the effort in!
Divorcing and dating can be tough, but you'll stand a better chance of success when you take your search for a new partner online. More and more singles are signing up to dating sites in the hope of finding someone special, so you can expect to meet many great people in this way. One piece of advice that we'll give you when it comes to online dating is to take the time to create a killer profile. It should be detailed and accurate and should definitely include recent photographs of yourself.
Dating during the divorce can leave you feeling very alone, particularly if you don't have a robust support to provide you with encouragement. However, with nearly half of all married couples in the US opting to divorce, you can rest assured that you're in good company. You can expect to meet many potential partners who you're compatible with, especially if you choose to take your search for a match online.