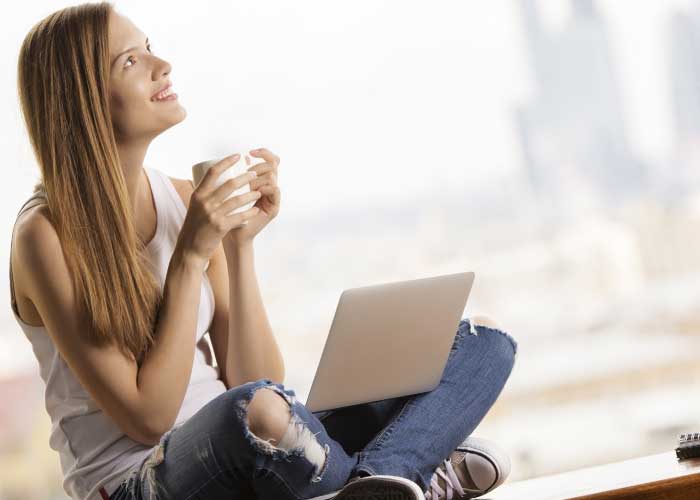 Dating in the modern world is very different from how dating used to be and one of the main ways that this is true is in the way that we meet people. Not so long ago, if you wanted to meet someone new, you might have had to be introduced via friends, meet through work or perhaps whilst out for the night.
However, now, one of the most popular ways to meet someone is online, via one of the many apps and websites that specifically designed for this reason. The only trouble with this is you are going to be relying on an online profile to present yourself to those virtual love interests.
Not only does this mean that you need to choose the right profile picture and share the right information, but you are also going to need to choose the best dating site usernames.
So, how do you make sure that your screen name for a dating site is putting you out there? To help you we have put together our guide to dating app usernames and to choose the best ones.
Remember your username is your first impression
Of course, many people will look at a profile picture first before they delve into a dating profile online. But this isn't the only first impression that you will make. Another thing that many people will see first, maybe even before your picture is looked at, is your username. When you first send a message, they will see your user name and if it isn't going to make the right impression, then chances are they won't delve any deeper into learning about you as a person.
Your username should be a preview of your profile
When it comes to choosing a username for your dating profile you really want it to reflect you as a person. In doing this, you will be presenting a sneak peek into your profile and they will see the first bit of information about you as a person.
Don't be afraid to be funny if that works for you
Humour is an incredibly attractive trait for someone to have. So, if you feel that you can be funny with your username, then go for it. The trouble with this is that you need to try and make sure that you are funny and not offensive. Which is a fine line to tread for many of us, but if you think about it carefully then we are sure that you can make the other person chuckle and smile, rather than worry about it offending them.
Don't give too much away
Whilst you want to make sure that the other person learns about you, there is nothing wrong with having a little intrigue and mystery about you. After all, you are going to want to make sure that the other person wants to learn more about you as a person. Think about something that is interesting about you, such as your career or perhaps a hobby that you have and then hint at this in your username. But, be careful not to share everything right there and then, else they won't want to learn more about you.
Avoid tacking on numbers or letters to a username
Chances are, when you try to enter your chosen username, it is going to be taken already. The worst thing that you can do is then to just accept this and add some numbers or letters onto the username to get it to be unique and fit. Instead, take some extra time to think about a different, more unique username that you can choose. It definitely will be worthwhile making this effort.
Negativity is something to stay away from
Being negative is never the right way to go when it comes to making a first impression. After all, no-one wants to date someone who is negative. So, when it comes to making your username stay away from any negative phrases such as "lonely" or "old".
Never use sexual innuendo
Whilst you may think that sexual innuendo is funny and a bit cheeky, the truth is that it can actually come across a little creepy and weird. Stay away from any form of innuendo and instead leave the flirting until you are actually on your real date.
Prepare yourself for your big date
So, your online profile has worked perfectly for you and you have secured yourself the date of your dreams. Now the time has come to start planning for how to have the very best date possible. Think about what to wear, think about what to say and think about where to go, you never know, you may end up finding yourself with a second (or maybe even a third date) to think about.