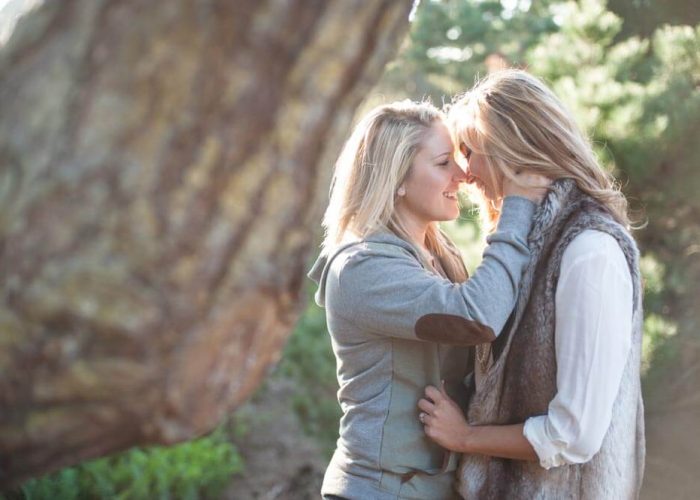 'Coming out' as a lesbian is one of the hardest things to do. You are probably still confused however finding lesbian dating tips is one of the best places to start. How do you meet other lesbians? Where do lesbian girls hang out? These are all questions that need answered.
Luckily we have you covered!
Have a look at our lesbian dating tips so you can get the basics and start going out with other woman both with confidence and poise.
#1 Know Another Lesbian? Get a 'Wingwoman'
What better way is there to break into the lesbian dating world than to use the help of someone who is experienced with it?
If you know another lesbian maybe in work, in your family or just someone you know of from social media then reach out to them. The LGBT community in general is very welcoming and understanding. They can help you make the first steps into lesbian dating. If you are wondering how to be a lesbian, then it goes without saying that getting help from another lesbian is a great starting point.
#2 Use Online Dating First
There are a lot of lesbian dating tips for online dating and if you still feel shy or sensitive about 'coming out' then start on the internet. You can be more at ease with yourself being online and most people are generally more confident.
Start speaking to other woman through dating sites and apps. Get a feel for what lesbian flirting is like. You don't actually need to go on any dates if you don't want to but you can get an idea of how the dating scene works. Have a look for other lesbians around your age that share your interests. You can gain a lot of insight into how to date lesbians simply by chatting to them online.
#3 Make Sure You are Truly Single
This is one of the most important lesbian dating tips for women who have just 'come out'. If you are new to the scene, then you might very well have some 'baggage' left over from your old life.
Make sure that before you start dating you are completely free of your old romantic life. Not only do you need to make a clean break but it is also the right thing to do when you start to date other lesbians as well. By doing this you will really limit any drama from your 'old life' creeping into your new found sexuality.
Building on These Lesbian Dating Tips
This is only scratching the surface when it comes to lesbian dating.
Once you start to meet girls and get into the scene then your confidence will grow and grow. You'll start to figure out other lesbian dating tips such as where to meet other lesbians for speed dating and casual relationships and even when to sleep with someone.
'Coming out' isn't easy but once you are comfortable with your sexuality then you can really move on and start lesbian dating with self-assurance.