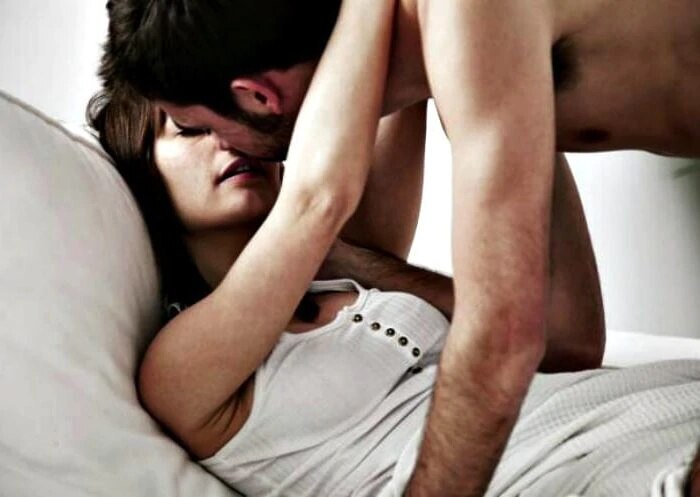 There are many different reasons why a woman has sex and what it means to her. Some women will find herself a lover for a fun little jaunt, while others will only commit to having sex after they've found the one. Every woman has her own reasons for having sex with a man, so there's no straight forward answer that we can offer you. We can, however, give you a few ideas of what sex means to a woman, so you have a better idea of what a girl really wants.
What Does Making Love Mean to a Woman: Love, Intimacy, and Trust
When a woman is in an intimate relationship with someone, there isn't just sex, they make love. So it is safe to say that when a woman has sex with her partner, it signifies love, passion and attraction. It can also mean that she has a deep connection with the person and trusts him.
If you're wondering how to make sex more romantic, listen to her and ask her what she wants. Then, go above and beyond. For example, if she tells you she loves star gazing, take a blanket and go outside (preferably in a secluded area where there aren't any prying eyes) and give her a massage. If you like to cook, prepare for her a dish that she enjoys and light some candles. It'll set the mood for the perfect evening of making love.
What is Sex for Women: Excitement, Passion, and Attraction
Some women will end a relationship when the sex becomes stale and boring. She wants a man who can excite her in bed. For those who stick with missionary and nothing more, don't be surprised if sex happens less and less. Try new positions! Try toys! There are so many ways you can spice up your love life.
Girls who want to have sex for excitement will sometimes sleep with people who aren't single, they'll have sex in public, or other risqué situations. If you're not willing to put yourself out there quite like this, you might not want to get involved with these bold women.
How to Make a Girl Want to Sleep With You
Gentlemen, when you want to get a woman to sleep with you, you have to first decide what you want to happen afterward. Are you just looking for some random hookup, or do you want something more long term?
If you're going for a fling, then do something exciting. Take her out on a fun date and charm the pants off of her (figuratively and literally). Show her that she'll have a lot of fun with you and don't forget to flirt!
If you want something more long term, romance is the key! Don't be afraid to wine and dine her, bear your emotions, and let her feel like she can trust you with anything. Of course, it's worth nothing that if you want a long term connection with this woman, make sure you throw some fun and excitement in there too!