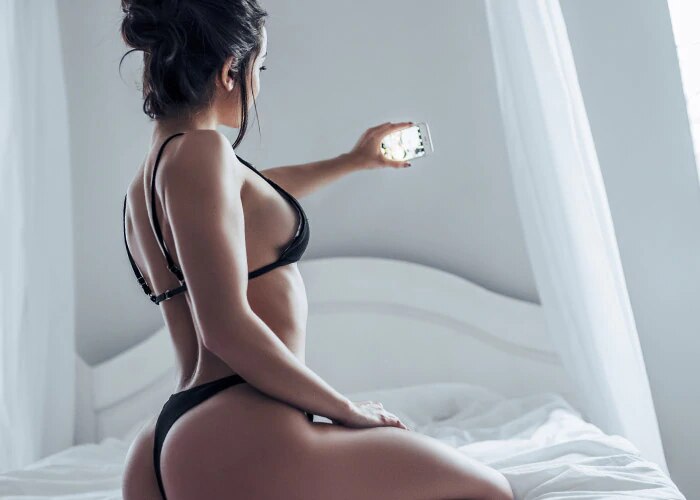 Do you want to improve your love life? Then it makes sense to learn what turns a guy on! After all, the importance of great sex in a relationship can't be understated. Of course, different men get turned on by different things, especially as there are no end to kinky ideas out there. However, there are some things that most men just love. Here are the biggest turn-ons for guys…
Tips to turn a guy on
Initiate sex
Your guy may find it extremely hot when you initiate sex. So, if you usually wait for him to get things started in the bedroom, why not mix it up a bit and switch roles? Without mentioning it to him, turn the tables and take control. Just because you don't have to initiate sex (because you know he will!), it doesn't mean you shouldn't. It'll let him know that you're into him and that you can't resist him. That's a sure-fire way to turn your man on!
Tell him what you like
If you're wondering how to make a guy turn on, start by telling him what you like in the bedroom. Let him know what you enjoy him doing between the sheets. Try to use as much detail as you can. This won't just turn him on by getting him thinking about sex, but it will also massage his ego. Plus, you'll let him know exactly how to get you off. Everyone's a winner!
Talk dirty
Talking dirty in the bedroom can be nervewracking the first time you do it, but if you really want to know how to turn a man on, it's well worth considering. Talking dirty is one of the things that turn men on the most, and so it's a great idea to add it to your sexual repertoire. You can be as explicit as you like as long as you're comfortable with it, and you think he will be too. If you'd rather keep your dirty talk polite, you could try saying things like "Bet you can't guess what color bra I'm wearing" or "When we get back home, I've got a surprise for you in the bedroom".
We hope this list of turn-ons for guys has given you some inspiration. There are many ways to turn a guy on, and the fact is, only you know best what your man will like most in the bedroom. Sometimes, the kinkiest thing is to talk to each other about what you both like and what things you'd like to try together. If you really want to turn on a guy, simply ask him how. Communication is the key to a long and fulfilling sexual relationship.