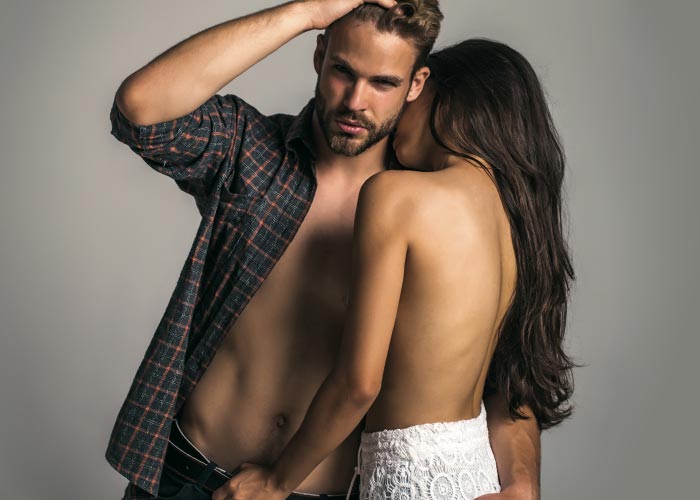 What is being horny, and why would it be an issue?
It could be argued that feeling horny is one of the key driving factors of a relationship, especially when things are in the early stages. When you're single, the sight of a potential sexual partner can be enough to set your pulse racing. Various factors will impact the intensity of this state. Say you're in a nightclub where the lights are dimmed and you're immersed in pulsating music. The patrons are often wearing deliberately provocative outfits, and the overall vibe could be described as seductive.
But it might be necessary to rein-in some of those rampant emotions. When you're trying to impress a prospective partner, singles who 'play it cool' tend to have a much better success rate than those who allow themselves to get carried away with their innermost feelings. You'll need to appreciate how to be less horny when you're engaging in small talk. As you're trying to get acquainted, the last thing you'll want to be doing is giving the impression you're only interested in getting into the sack. Even worse, if you're in a horny frame of mind, what sort of impression will you be making if your eyes are still clocking other singles who might be in the vicinity?
What to do when you're horny? There's a time and a place for everything. In a public place, like a bar or a club, it's okay to feel horny, but you need to be aware of the need to temper your emotions. When you're alone at the end of the night, it's natural to feel horny, especially if the mood has been enhanced with soft lighting and romantic background music. Again, you don't want to overdo the physical side of your partnership. Holding back will help to make the moment more special when you do get together because temptation will be simmering gradually. One drawback of being overwhelmed by horniness is the way feelings can subside. In short, your enthusiasm peaks too soon. If that happens when you're already past the point of no return, under the duvet, the act of intimacy can be prematurely curtailed.
Key pointers about how to stop being horny
How to stop being horny isn't just something to consider where relationships are concerned. These sensations can come over you at inopportune moments. Individuals becoming unduly frisky can find it hard to concentrate. This could affect their performance at work, leading to inappropriate behavior. Instead of working with colleagues they happen to find attractive they might be more prone to making unwelcome suggestive remarks. In extreme cases, they might find excuses to disappear to the restrooms for a while to pleasure themselves.
Knowing how to not be horny is also a crucial consideration for students. It's one thing to have urges down at the student union when singles are mingling. But there will be other occasions, particularly exam time, when maximum concentration is required. Advice isn't commonly dispensed on how to stop feeling horny, but it's down to common sense. It's easy enough to make excuses for not going to locations that will be crammed full of horny and excitable singles.
Here's what to do when you are horny
When considering how to deal with being horny, there are various steps you can take which are very straightforward. At its most basic level, one way of quashing an overactive libido is to take a cold shower. Perhaps you've taken advice from close friends about how to not feel horny? The very fact you've brought these feelings into the open is a positive step because this is your way of acknowledging it is a thing for you, even if your buddies scoff at the very idea of switching off those natural urges.
But if they're thinking rationally and objectively, and are in a supportive mood, they might recognize your reasons for wanting to dial down any horny desires. Perhaps they'd suggest you accompany them to the cinema to watch some real passion-killer, like a graphic war film, or a horror movie, complete with jump scares. There's nothing more guaranteed to drain the blood from certain areas of your body than having your wits scared.
How to control being horny
There are other things to do when horny, which will help take the edge off the sensation. Just as there are aphrodisiacs you can take to put you in an amorous frame of mind, there are certain items on the menu that will have the reverse effect. If the question of how to make yourself horny is as simple as browsing to a suitable porn website, you can control those same urges by something as straightforward as sugary drinks. Even better, a combination of sugary drinks and caffeine, which you might come across in a caffeinated energy drink. Although drinking this concoction will set your pulse racing, it won't do so in the same way as the adrenaline-rush which presages sex. It will invoke negative feelings.
The same can be said for alcohol. There can be no denying a few drinks will put you in the mood for an intimate encounter, but only in the short-term. Alcohol is a depressant and mood suppressant. Too many drinks and your libido will crash. Even worse, the morning after you'll be left with a hangover, manifesting as trembling fingers, and a pounding headache, accompanied by a black cloud of depression and regret. The one upside to this? Horny vibes will be banished.