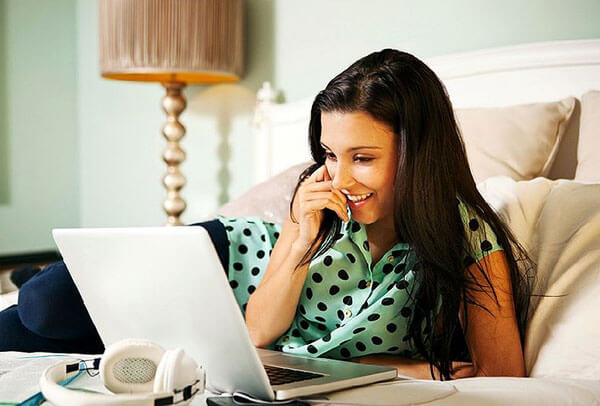 Learning how to attract women online can help make your prospective dating experience much easier.
If you want to learn how to attract women online first of all you need to make sure you are online. Of course, this may seem like an obvious statement but let's take a look at "where" you need to be online.
How to attract women online using a dating site
A dating site is a great place to start when you are looking to attract women online. There are many to choose from. Some are more mainstream than others, and some have a particular niche. There are dating sites that have been established for a long time and have a good reputation then there are those that are relatively new but may cost less to join. Visit a few and do your research before you decide which one is for you. Talk to friends about their experience. Many of us know someone who has found love online and knows how to attract the ladies. It is unlikely that they found true love on their first encounter so they can probably offer you some useful tips to make your experience easier and more enjoyable.
Make sure your profile is endearing
First impressions count, and an online profile is your chance to create that first impression. Some tips for creating a good profile include:
• Use a photo that looks like you. Imagine how you would feel if you were drawn to a picture that wasn't an accurate representation of the person you were attracted to.
• Populate your profile with accurate information. Tell them about yourself but keep it brief – you will need something left to talk about on your first date!
• Don't tell lies. When considering how to attract women online if can be tempting to embellish your profile. The trouble is while it may serve to attract the ladies in the first place it won't help when they find out you weren't honest.
Learn how to talk to women online
Of course, once you have caught the eye of a lady you need to know how to talk to a woman online. This is easier said than done. It can be a nerve-racking experience for some leaving you lost for words. Others may overcompensate for their nerves by talking too much. The important thing is to keep it a two-way conversation. Listening is a crucial skill so make sure you are asking questions and acknowledging their response. Don't make it all about you but make sure you share enough information about yourself that they can get to know you.
Try not to worry too much. The beauty of chatting to women online is that you have a computer or a phone between you and them in the first instance. As you get more comfortable, it will become easier.